For cats and their humans
How many pet toys would you call "beautiful"?  Probably not many. I mean, you've been in pet shops, right? I could never find any. Munchiecat was born from my desire to change that — to make toys that would wow both cats and their humans.  
Cuddly Soft
Plush, soft and snuggly with no wires, dowels or small hard parts. Each toy has just 4 simple elements; pet-safe fabrics, organic catnip, fiberfill, and a bell or crinkle paper. 
Designed for Pets
High quality toys with true-to-life detailing and exquisite design. Shaped and sized purrfect for felines to enjoy bunny kicking, batting and carrying around.
Safe & Durable
Professionally sewn for the best consistency and safety. Made with durable, pet-safe, non-toxic materials and designed to endure pet-specific behaviors like chasing, kicking and chewing
#themunchiecat
Share your favorites with us by tagging #themunchiecat ♡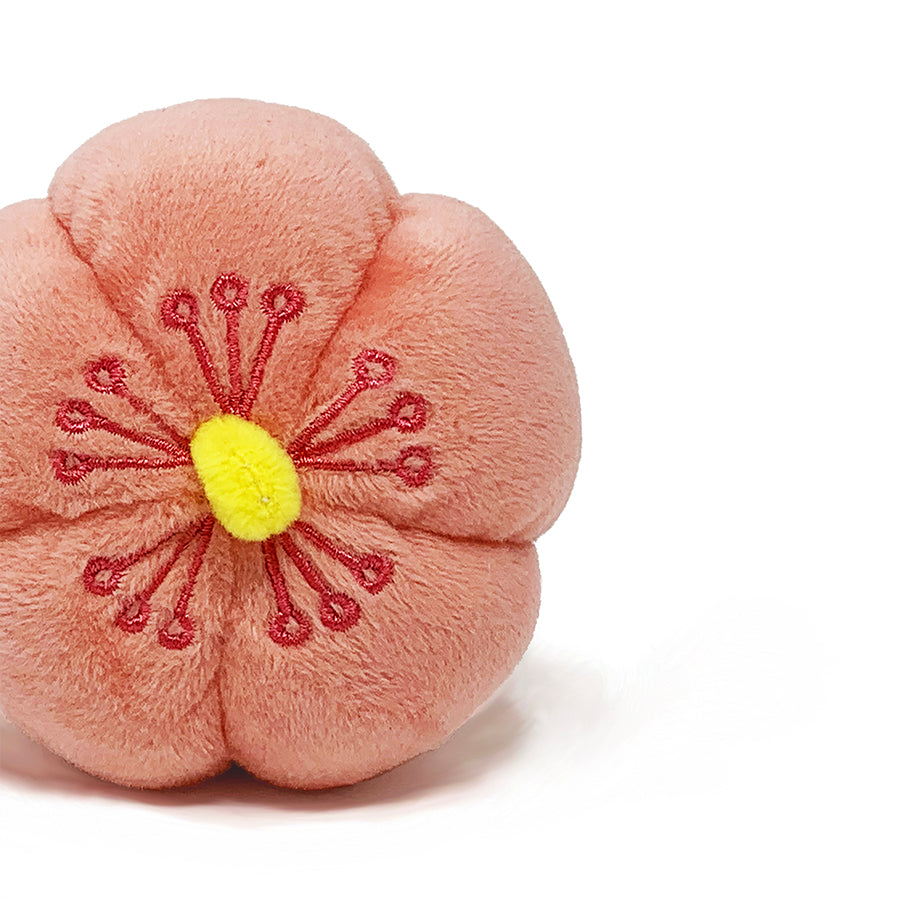 Quality
Unlike many other pet toys, our toys are designed to be safe. We don't use any small plastic parts, feathers, string or beads that could break off and pose a serious safety issue. In fact, we follow strict safety guidelines and constantly try to improve through our customers' feedback and extensive research.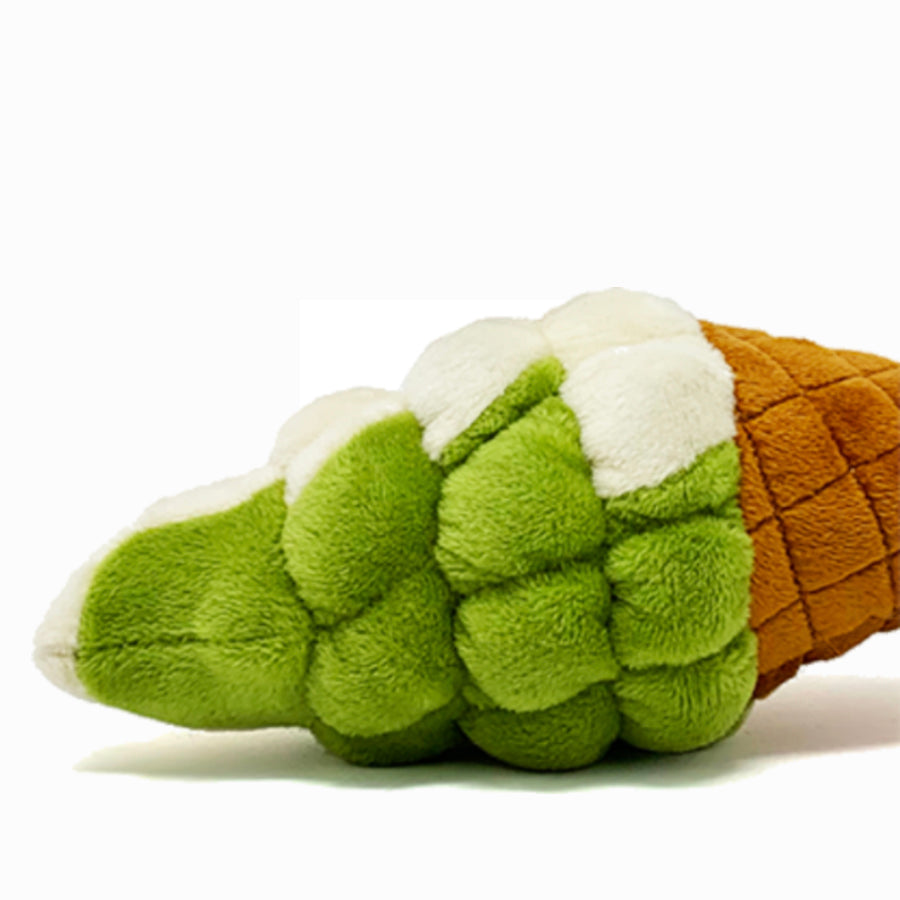 Cats loved it!
Our cats received this for Christmas. They loved them and were running all over the house with them! We still see them lying around the house with regular and frequent "full on sushi in mouth sprints" occurring. Maybe even more than the sushi, typical of cats, they loved the paper it was wrapped in, lying on it, rubbing it and drooling on it. We also gave some as a gift to some other cat owners and the reactions of their cats were the same. Great cat toy.
Sushi Deluxe
January 13, 2020
Cats of all ages love it!
Bought these as presents for furry family members for Christmas - two 3 1/2 month old kittens and one 3 year old cat. Both LOVED THEM. They can smell the catnip inside and the crinkle paper / balls inside also help keep their interest. The small ones are the perfect size for kittens, and the larger ones are great for full grown cats.
Sushi Deluxe
Dec 30th, 2019
 Cats love them and they're so cute!
My cats went CRAZY over these and they tore them out of the box. They must have a strong catnip flavor. Both cats crazily played with them for a long time right out of the box. They continue to bat them around and chase them across he hardwood. Some of the pieces have small, quiet bells in them. And they are SO CUTE!!
 Sushi Deluxe
Dec 28th, 2019
Little Sushi Very Popular With Cats
I purchased these sushi for my daughter's three cats. When I saw the small packaging I figured I made a mistake buying this for all three cats. Well I was wrong. The sushi are small and some make noises and some rattle. My daughter reports that all three love them and the one cat who needs a bit of exercise is having a ball throwing one up in the air and chasing it. So I standby corrected and recommend these for most cats since each of my daughter's cats are different and they all play with them.
Maki Rolls
Dec 28th, 2019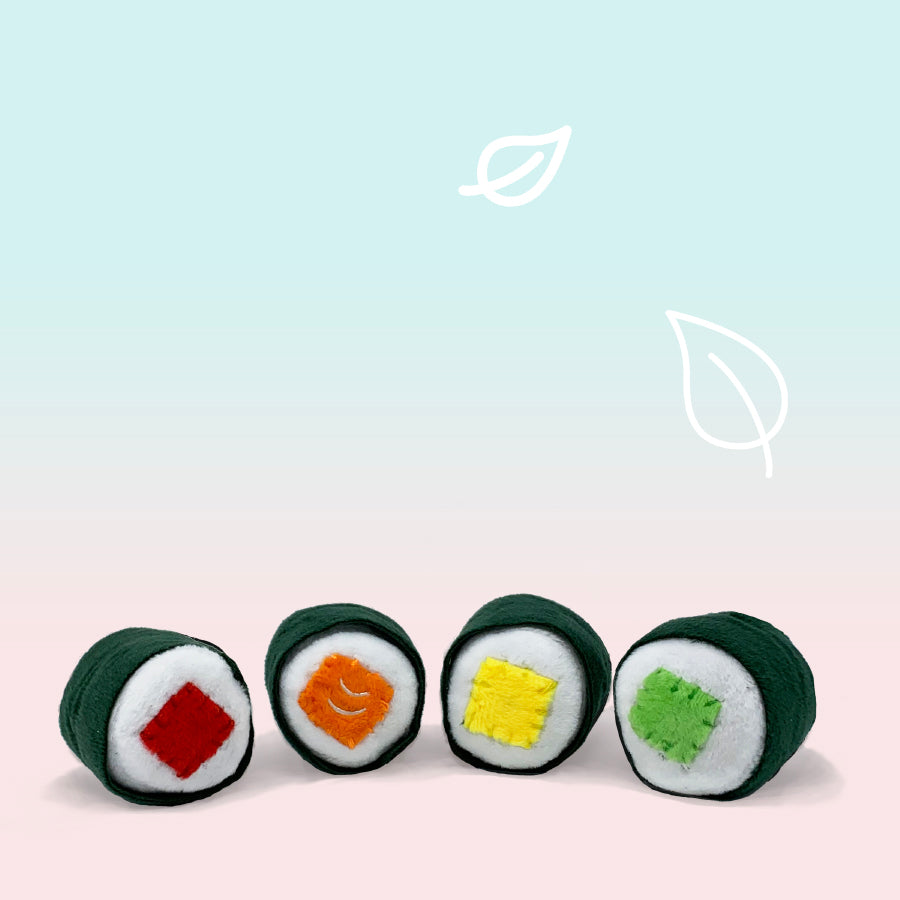 So beautiful and my cats LOVE it!
This is so beautifully packaged and presented. I am beyond happy with this. My cats absolutely went nuts for it.
Sushi Deluxe
Dec 25th, 2019
Not just insanely adorable...
Not just insanely adorable, but also incredible well made. They bounce, they crinkle, they're small enough to easily carry around in their mouths, they're the toy you your cats never knew they needed.
Maki Rolls
Dec 24th, 2019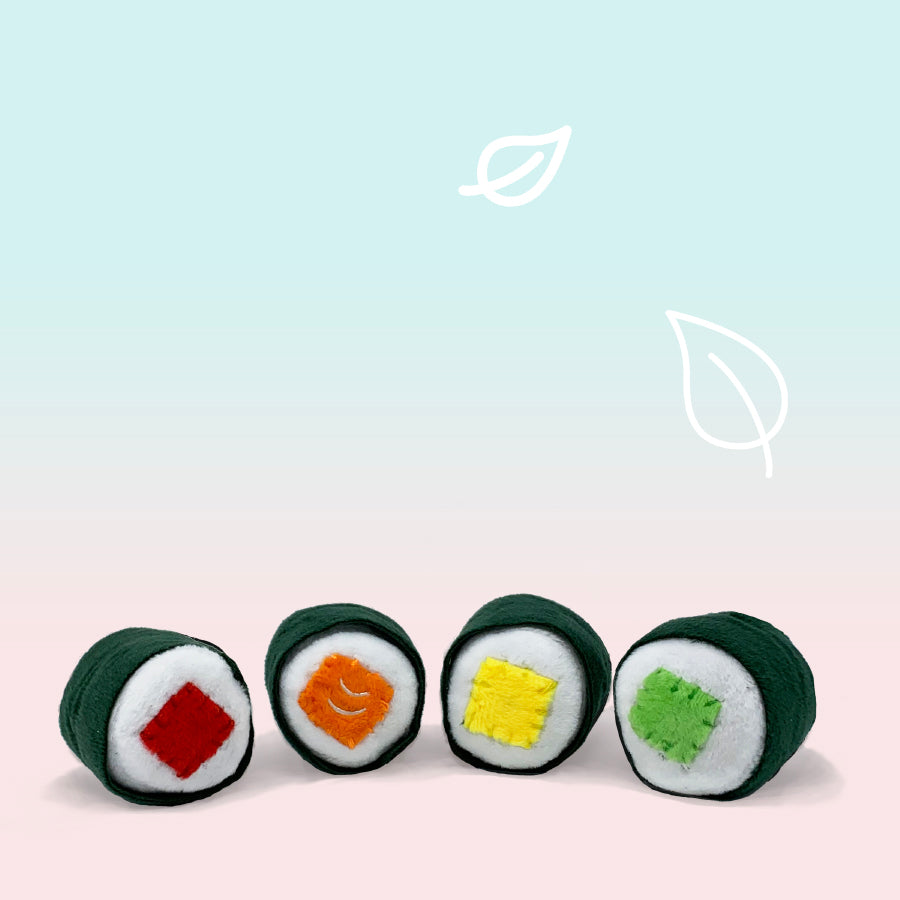 They Roll Great!
Our cat loves these sushi balls. We play sushi soccer with her and they roll perfectly! So fun and cute
Thanks
Maki Rolls
July 1, 2019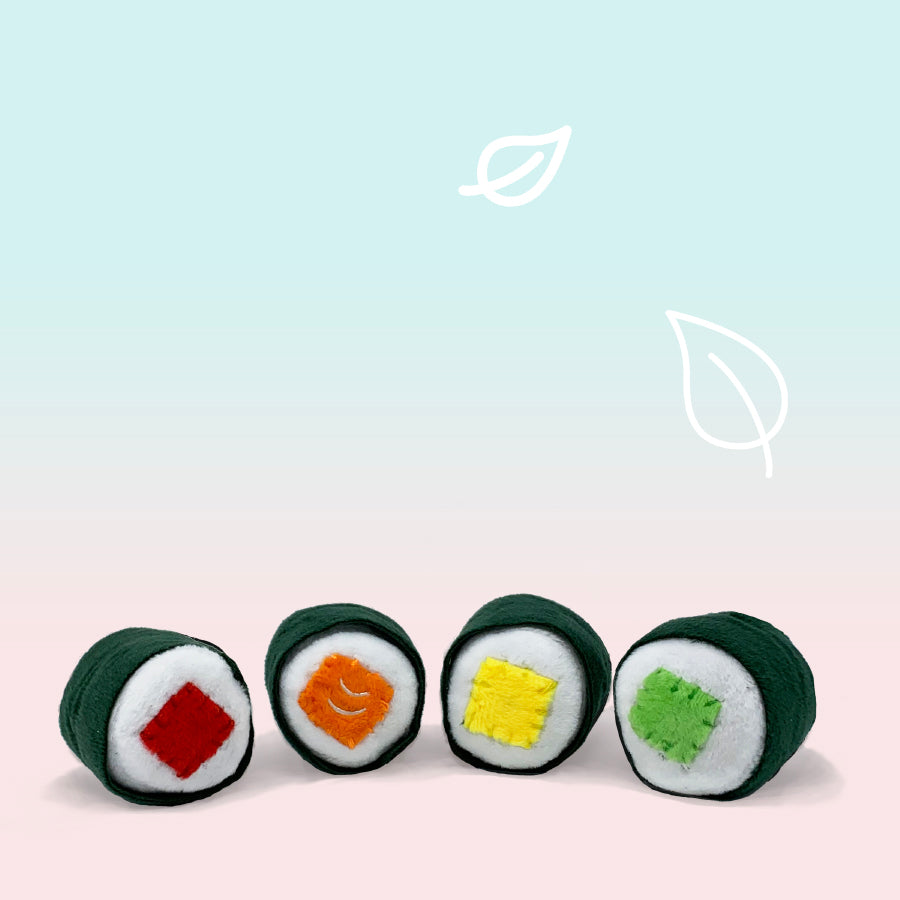 My cats loved these toys, so worth the money
My cats love these toys, didnt even wait until Christmas. Ripped the gift paper off and opening the package themselves two days before Christmas. Came home from work to find the toys on the livingroom floor. Was worth the money I spend. My cat loves them.
Wine Deluxe
Dec 25th, 2019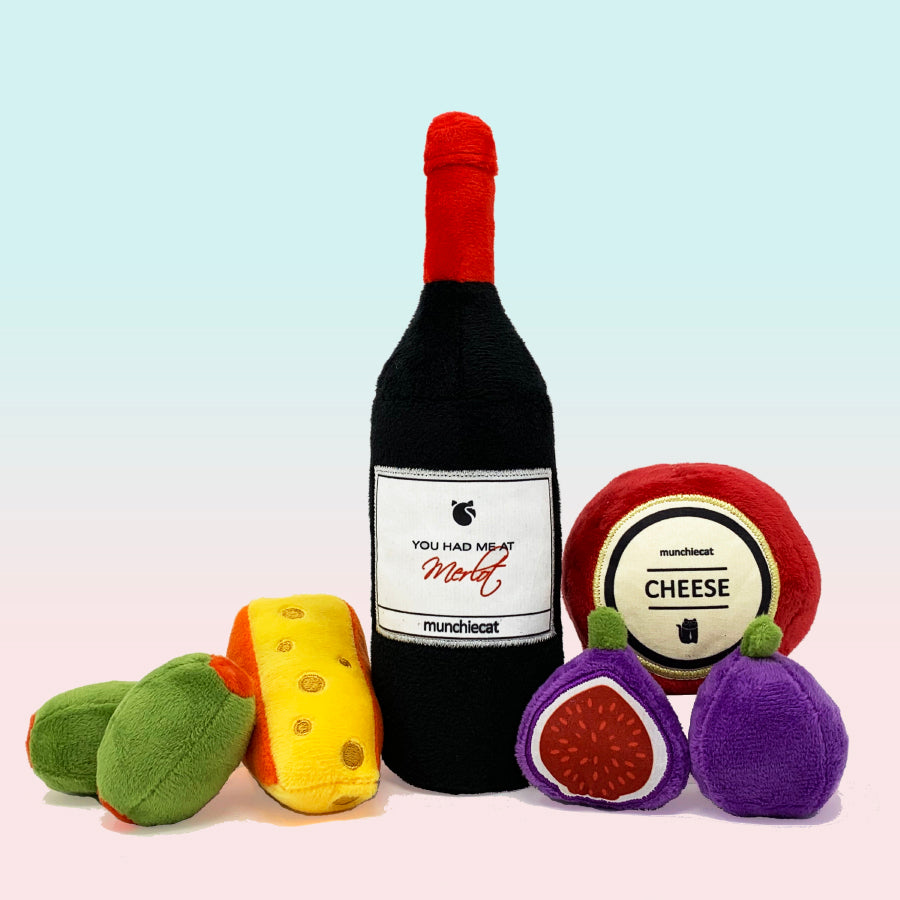 Excellent quality and cats are very pleased
My cats love this set! In fact when it arrived with other items and was sitting in the box, one of my kitties jumped in a tore open the bag. The quality is really impressive, nicest toys they have. The added catnip must be hidden where they don't even get a whiff or they will demolish it.
Wine Deluxe
Dec 9th, 2019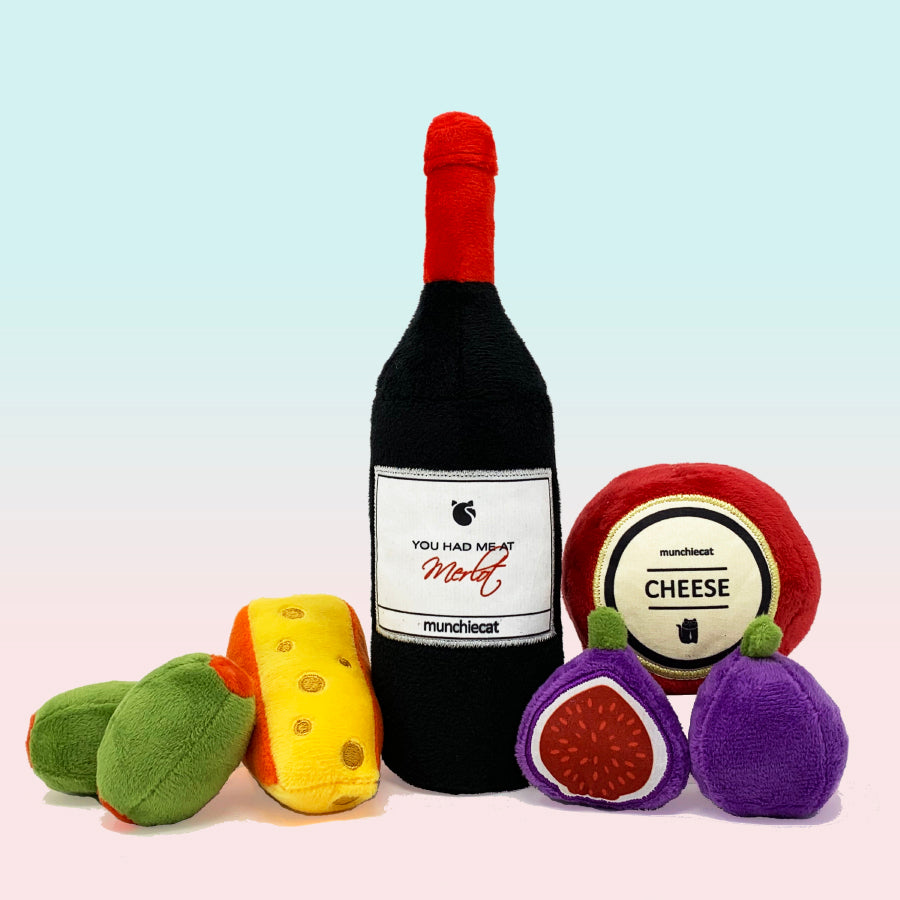 Great quality, cats love it, and so funny
Worth every laugh... when I see my cat walking around with a wedge of cheese in his mouth and my other cat rolling around with a bottle of wine I can't help but giggle
Wine & Cheese
August 24th, 2019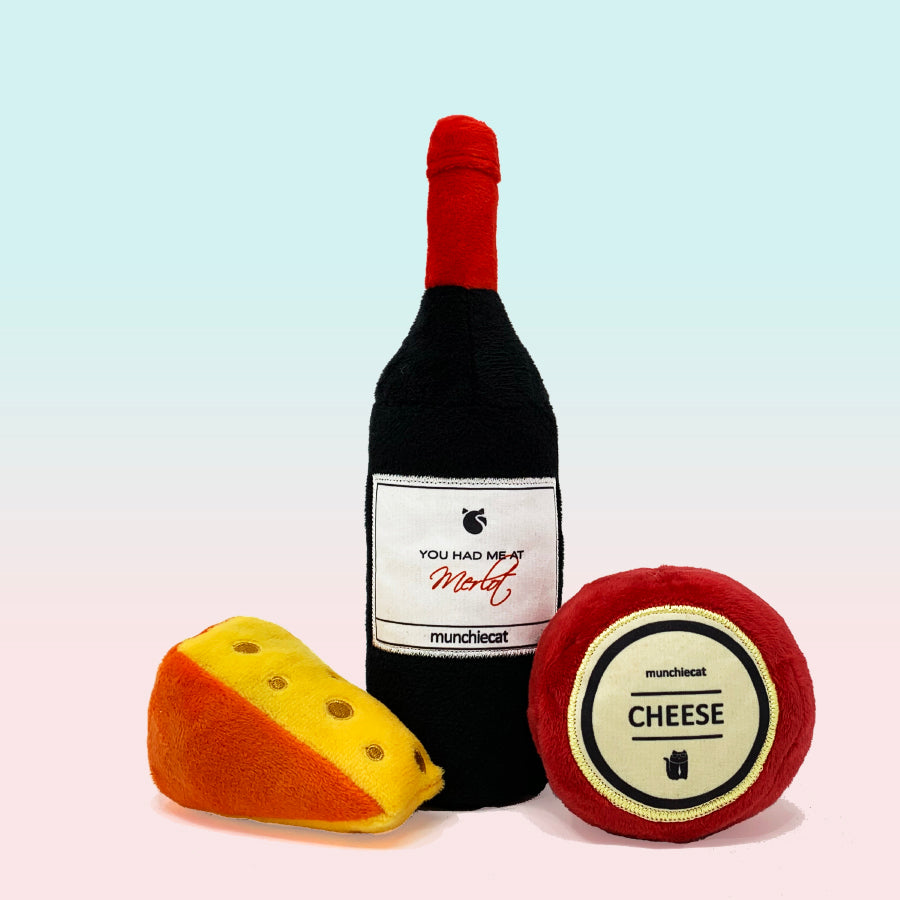 Kitten went k-k-k-razy over this catnip
We have a new kitten and he's never had catnip before. I wrapped this in a little fabric and he went nuts nuzzling it and it seems to last longer than other catnip I have used in the past. I have not needed to replace the catnip for the past few weeks. While this packet is a quite small it seems it will last a long time. I have never seen catnip in buds like this, very intriguing! When I used a bud I did massage the pieces a bit to allow the oil to come out. This is a great gift for the pet lover in your life and a great stocking stuffer!
Catnip Buds, 15g
Jan 11, 2020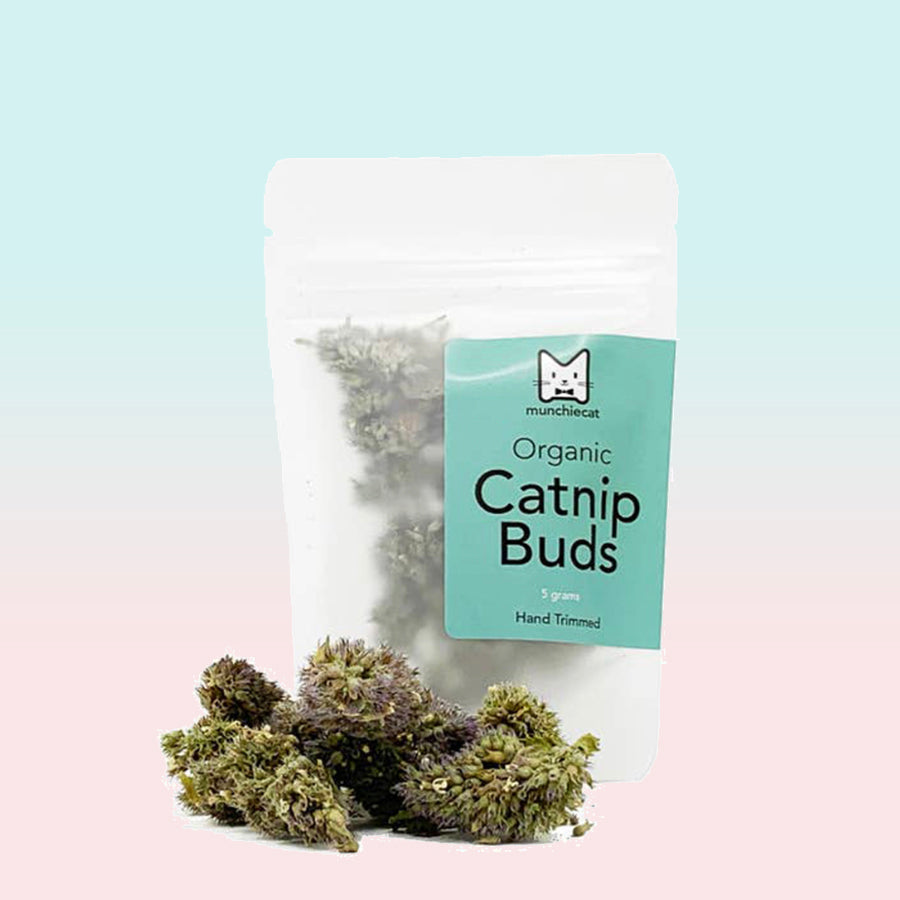 Highly rated by all three cats
Ah this brings back memories from years ago when I break open this catnip. It is still on the stem and in bud form. My kitties go nuts for it! It's very fresh and I usually give one bud crumbled up to each cat. It comes in a heavy plastic bag that reseals well. The price is a little extra but my cats tell me it's high grade so I'm sure I'll get more when this runs out.
Catnip Buds, 5g
Jan 10th, 2020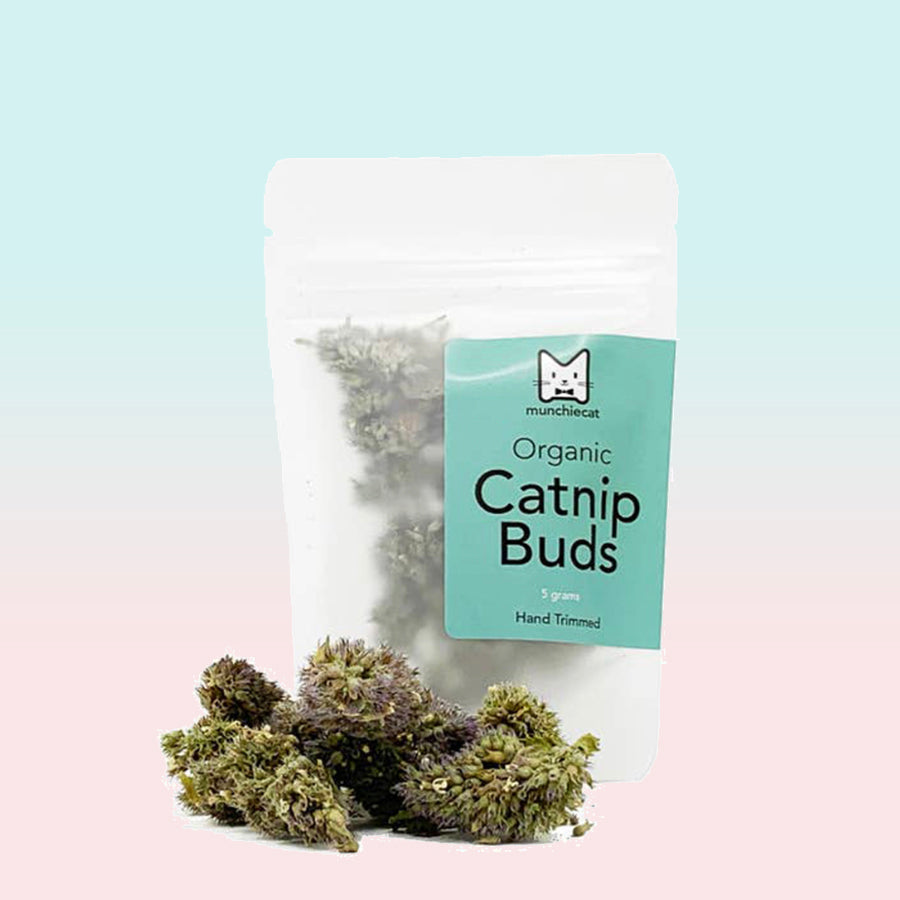 cats loved this more than regular catnip
I put out empty boxes and put regular catnip in one and these buds in the other and this manufacturers catnip with Silver Vine in a third. I have multiple cats and they all, hands down, preferred the buds. They left the other boxes and were sorta like waiting in line at the bud box for the current occupant to leave so they could jump in.

While they all preferred the buds, the playing they did was not really any different from the regular catnip and so I'm unsure if I would pay extra for buds.
Catnip Buds, 15g
Dec 29th 2019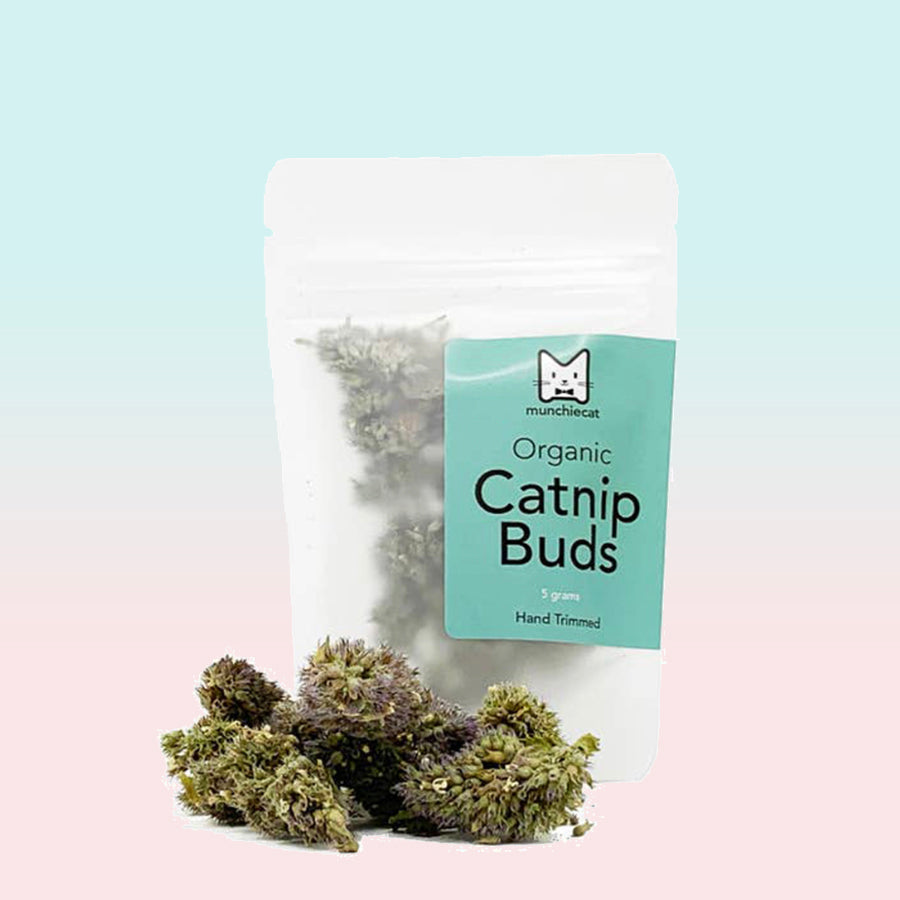 Have you ever wondered why so many anime movies and shorts feature cats? That is because they are Japan's most popular pet. Do you love cats and animated movies? From The Cat Returns to Whispers of the Heart, we have rounded up 10 iconic anime movies and short films that feature felines as main or supporting characters.